International moving services with quality, care and "savings-smart" solutions
Welcome to Alfa's Moving Services Division. Alfa is the largest international move management provider in Scandinavia, raising the bar for quality, capacity and environmental leadership.
Whether you are planning a private move, receiving a lump-sum relocation allowance from your employer, represent vendor relations at a corporate mobility/procurement department or are currently a network partner to Alfa.
Move with us door-to-door
We are specialized in worldwide movings.
Alfa carries out 8,500 global moves each year, to and from 150 countries.
Our customers range from private families, members of the Foreign Ministry, Military, Embassies and intrepid professionals utilizing Alfa's quality and capacity.
Alfa also serves many small to large corporate customers, from the most prolific shipping companies to energy, technology, manufacturing, and service companies. In several cases, Alfa has become the sole provider, contracted to conduct service in upwards of 100 countries each year for a single client. With our customers, we have established an expectation for valued expertise and a superior, connected supply management system.
To keep surpassing those expectations, we have designated individual Move Management Desks for Europe, Russia, Overseas and for our Storage facilities across Scandinavia. Our employees travel the world to meet our partners and suppliers at their locations. Meeting face to face ensures that we stay aware of how to best serve each particular area of our business.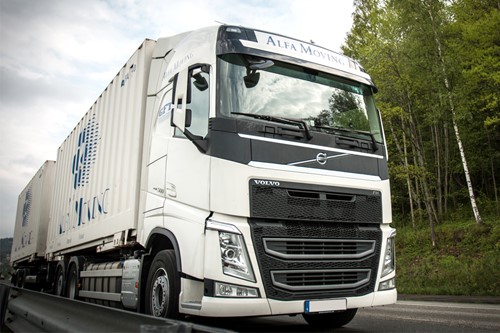 Use RUT deduction when moving with Alfa
RUT deduction on your move to/from Sweden within Europe
If you are moving to/from Sweden and are a Swedish tax payer you could be entitled to a tax deduction using RUT.
Please follow the link for more information: Skatteverket
To estimate your RUT deduction, use the service at Skatteverket, here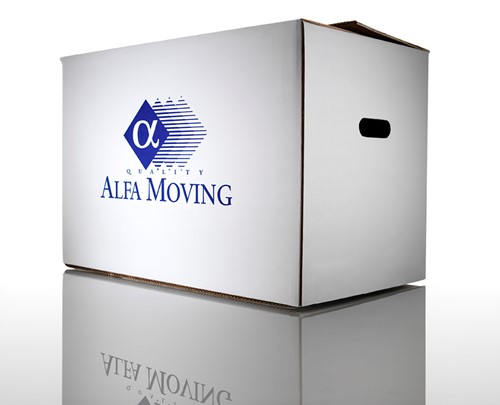 Peace of Mind
We move you. Simply anywhere.
Our greatest strength is the proficiency of our professional staff, who can guide and advise before, during and after the moving.
We call it Peace of Mind For People On The Move.
Click here to see our annual movements.
We can also move you to/from most places in the world!
Are you moving to/from USA or Sweden?
Or from Denmark to France?
From Norway to England?
Or from Brazil to Finland?
From China to South Africa?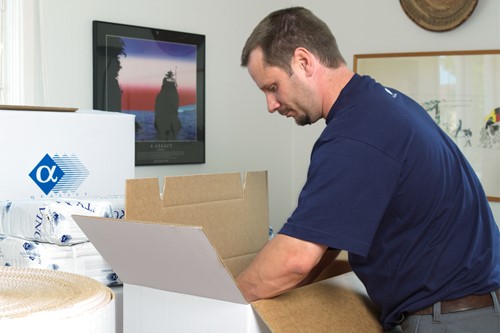 Capacity
Trust Alfa with your move. We deliver.
With Alfa, we offer more than just moving boxes from A to B. To remain responsive to the ever-changing demand of our customers, Alfa has a very large capacity for high-end moving services.
We are able to handle the planning, execution and administration of your move, including any need for storage; we select the best for you according to the moving size, contents and destination. Often you will save further by combination moves, within Europe or overseas.
When you move, there is often a cost at origin and destination for temporary accommodation.
Plan with us, so that we can support you in potentially lowering those costs connected with a relocation to new home.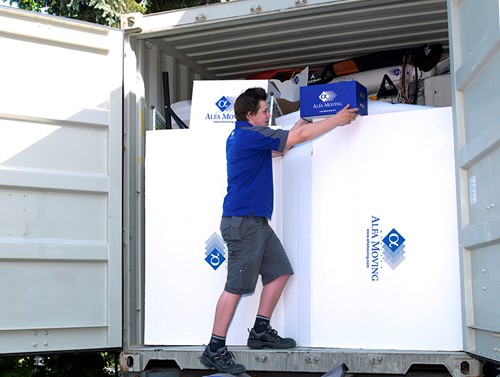 What great news before the Easter holidays! It's all very exciting, so it's great to have one less thing to worry about. Thank you for your assistance with getting this through, you've made the process very painless and you've been extremely reliable – I appreciate that very much. Best Regards
I am so pleased to inform that we have received your daughter's permit as well. The same rules apply for her as stated below in regards to residence permit card and re-entry permit. It has been a pleasure to assist you and your family with the new permits and I am really glad that they accepted your daughter's permit although she is over 18 years old. Alfa Immigration Team
I would like to thank you for all the cooperation you have provided us since last month. We really appreciate your services and very pleased to have worked along with you. Thank you again for being so kind as you have helped ease the process of our relocation.
Thanks so much for all the help through this process. Also wanted to say thanks again for the call this morning – really saved me a lot of time and it's fantastic this went through so quickly.