Global Supply Management
Supplier integration is critical when building a superior employee experience. Alfa works with designated partners who are tried, true and tested – those who consistently satisfy their customers and who align with our End-2-End supply values. Our entire selected partner network enables Alfa the ability to offer productivity of global mobility services effectually anywhere.
Global Mobility
We stay ahead.
Global mobility is chasing more flexible supply chains, and we take our cues from the real-time data to stay one step ahead of the pack.
Alfa shares this industry know-how with partners and customers as we aspire to continuously look for ways to unlock value of supply. We believe it is through learning, reflection and new-found connections that our customers attain a sense of retained ownership with Alfa's one-stop service solution.
How is Alfa a little different, a little more agile? Alfa's key account management teams are connected to our procurement – and this flexible organization arrangement assures, from the pre-implementation stage, an ongoing adaptability to the demands of customers, partners and markets, as executed by our integrated PoM (Production and Operations Management).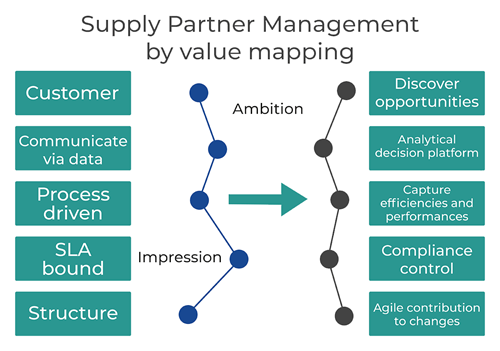 Supplier Integration
We have connections – worldwide.
Supplier integration is critical to success in today's market.
Alfa delivers services in 150 countries annually. This intercontinental presence is a direct result of decades of building sustainable and transparent partnerships with customers, and selected partners. We travel the world to your locations to see, meet, train and control what we promise to deliver.
The gained knowledge is transferred to our Strategic Procurement Team and amalgamated into our PoM methods. Let us talk about how Alfa can foster supply-based interaction with people across your business.
*SLA = Service Level Agreement
What great news before the Easter holidays! It's all very exciting, so it's great to have one less thing to worry about. Thank you for your assistance with getting this through, you've made the process very painless and you've been extremely reliable – I appreciate that very much. Best Regards
I am so pleased to inform that we have received your daughter's permit as well. The same rules apply for her as stated below in regards to residence permit card and re-entry permit. It has been a pleasure to assist you and your family with the new permits and I am really glad that they accepted your daughter's permit although she is over 18 years old. Alfa Immigration Team
I would like to thank you for all the cooperation you have provided us since last month. We really appreciate your services and very pleased to have worked along with you. Thank you again for being so kind as you have helped ease the process of our relocation.
Thanks so much for all the help through this process. Also wanted to say thanks again for the call this morning – really saved me a lot of time and it's fantastic this went through so quickly.