Our partner network
To maintain our high caliber standards, we have selected network partners within our industry with the same focus that we give to prolonging quality, care and sustainability. Together with our partners we make sure that the supply chain meets your requirements.
Highlights
We connect worldwide.
Supplier Connections
We care for End-2-End supply services to maintain the level of excellence.
Successful experience
Trust us to coordinate your move abroad and you will benefit.
Our Focus
Alfa is all about high quality service and commitment from day one.
Supplier connections
We care for End-2-End supply services.
An underperforming vendor can complicate the experience. We let you see that your resources are well maintained, that the deliveries are as agreed, and that your chain of providers are aligned with your requirements.
Measure Key Performance
Our program helps you maintain the level of excellence.
We monitor our worldwide deliveries closely, and include a strong supply, connected to your program of choice. By measuring online, we can demonstrate where performance is at peak, or where improvements are necessary.
We connect with our suppliers, as we see them as partners in a global world where local roots and experiences are crucial. For our suppliers, we invite them to learn about our customer's requests, from communication, timing, people and culture.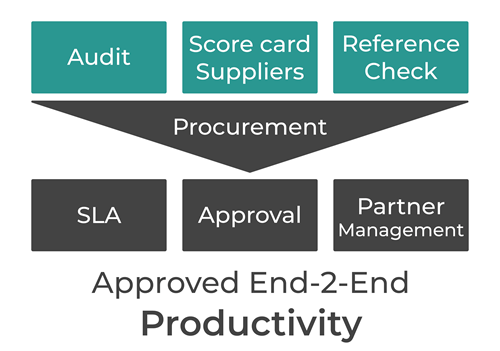 What great news before the Easter holidays! It's all very exciting, so it's great to have one less thing to worry about. Thank you for your assistance with getting this through, you've made the process very painless and you've been extremely reliable – I appreciate that very much. Best Regards
I am so pleased to inform that we have received your daughter's permit as well. The same rules apply for her as stated below in regards to residence permit card and re-entry permit. It has been a pleasure to assist you and your family with the new permits and I am really glad that they accepted your daughter's permit although she is over 18 years old. Alfa Immigration Team
I would like to thank you for all the cooperation you have provided us since last month. We really appreciate your services and very pleased to have worked along with you. Thank you again for being so kind as you have helped ease the process of our relocation.
Thanks so much for all the help through this process. Also wanted to say thanks again for the call this morning – really saved me a lot of time and it's fantastic this went through so quickly.