Competitive insurance solutions when moving your household goods
Protect yourself from financial exposure as a result of physical loss of or damage to moving goods by purchasing our insurance solutions. Learn more about our competitive insurance coverage for moving and storage below or contact your moving representative for information or rates.
Highlights
Alfa's insurance solutions.
Insurance Solutions
We offer competitive insurance coverage for moving and storage.
Insurance Rates
Contact us for rates!
Insure through us
Learn more about our "all risk" insurance solution.
Insurance Solutions
Our insurance solutions. Your benefit.
We handle all moving goods with personal and professional care, but we also acknowledge the risks of transportation worldwide. Together with our global partner IF Insurance, the leading non-life insurance company in Scandinavia, we offer competitive insurance coverage for moving and storage.
With our Cargo Insurance you will benefit from:
All-risk insurance that includes war & strike risk cover (ICC A terms)
Full invoice value reimbursement
Special insurance that fits your needs
Fast claims handling
Insurance Rates
Contact us for insurance rates.
In international trade the liability of carriers (freight forwarders, airlines, shipping lines etc.) is limited by law. Compensation may therefore be considerably lower than your actual loss. Moreover, conventions are often further limited due to additional exclusions of liability.
In case a shipment is damaged or lost, the insured solution aim at compensating for the full replacement value of the goods.
Contact your moving representative for further information and rates or e-mail direct.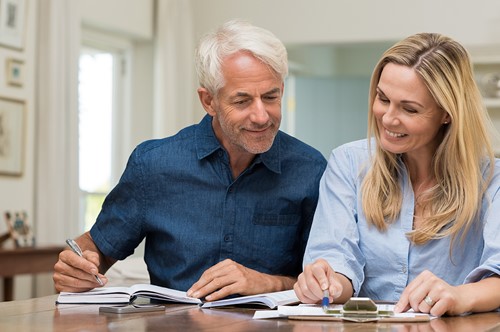 Insurance Information
Insure your goods by Alfa.
Insurance solution
It is difficult to anticipate all events and risks involved in an international transfer of household goods. Even if we try to be as protective as possible when packing and loading, it is impossible to totally eliminate the risk of damages. That is why Alfa provides, at an additional insurance premium, an "all risks" insurance solution for our customers. As soon as we receive a completed and signed valuation form, we issue an insurance policy.
Insurance coverage
The insurance generally covers loss or damage of your belongings from the time Alfa, or our appointed partner in any country, is handling packing and loading at the address of origin and all the way until unloading and unpacking into new residence. Exceptions and other details are described in the enclosed "insurance conditions".
We kindly ask you to specially be aware of some
of the exceptions such as:
live-stock, living plants, cash, jewelry etc, which should not be included in the shipment
damages due to the nature of the goods or their deficient condition
mechanical, electrical or electronic derangement unless caused by noticeable external impact.
Insurance cover items packed by Alfa or appointed partner. Insurance does not cover any items packed by owner.
Insurance valuation
Our insurance cover protection on a replacement basis in the country of destination. This means that the sum insured represents the cost for all articles at the current prices in the country of destination. This will only apply provided a detailed insurance valuation form for all articles have been completed and approved. 
It is vitally important that your possessions are not undervalued. In the event of a claim, you may face the fact, that the insurers only will reimburse at the same proportion your insured value has to the actual value. For example, if you insure for EUR 10 000 and the actual value is EUR 20 000, claims may be settled at half the amount of the actual value.
Insurance of shipping charges
In case of total loss, the insurers may deduct the cost for the move. We recommend you to use the possibility in our insurance to cover this event.
Insurance during storage in transit
Storage up to 120 days, either at place of origin, or at place of destination, or combination of both, is included provided consignment is stored with Alfa or our appointed partner.
What great news before the Easter holidays! It's all very exciting, so it's great to have one less thing to worry about. Thank you for your assistance with getting this through, you've made the process very painless and you've been extremely reliable – I appreciate that very much. Best Regards
I am so pleased to inform that we have received your daughter's permit as well. The same rules apply for her as stated below in regards to residence permit card and re-entry permit. It has been a pleasure to assist you and your family with the new permits and I am really glad that they accepted your daughter's permit although she is over 18 years old. Alfa Immigration Team
I would like to thank you for all the cooperation you have provided us since last month. We really appreciate your services and very pleased to have worked along with you. Thank you again for being so kind as you have helped ease the process of our relocation.
Thanks so much for all the help through this process. Also wanted to say thanks again for the call this morning – really saved me a lot of time and it's fantastic this went through so quickly.