Safeguarding your personal data
We treasure your personal data (and guard it as such). Alfa is a secure partner for any mobility user. Our staff is trained in all aspects of privacy and security on an ongoing basis through our web-based system LMS TerraNova.
AIT (Alfa Integrated Technology)
Alfa and ISMS (Information Security Management System)
"Alfa has had an ISMS (Information Security Management System) in place since 2011. Our ISMS is subject to independent third-party certification audits by the accredited certification body Intertek. Privacy and Data Protection aspects, including those based on legal and/or contractual requirements are addressed through the ISMS.
The company strategy is virtualization in an outsourced environment including SLAs on the recovery of services/servers ensuring an availability of 99%. Our business continuity plans are subject to regular, multiple exercises with an approved supplier who is IS0/IEC 27001 certified.
All staff undergo mandatory training through our web-based LMS TerraNova, containing a number of domains covering privacy and all aspects of security on an ongoing basis. Security is also a recurring theme at company meetings. Recently, we have welcomed a demo presentation by ethical hackers concerning the exploitation of vulnerabilities on mobile devices, as well as other scenarios relevant to our company's BCP."
Anders Carlstedt,
Chief Security Officer at Alfa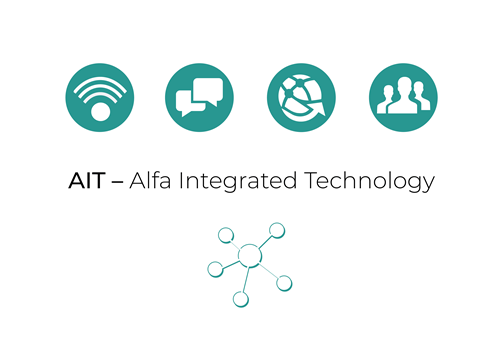 What great news before the Easter holidays! It's all very exciting, so it's great to have one less thing to worry about. Thank you for your assistance with getting this through, you've made the process very painless and you've been extremely reliable – I appreciate that very much. Best Regards
I am so pleased to inform that we have received your daughter's permit as well. The same rules apply for her as stated below in regards to residence permit card and re-entry permit. It has been a pleasure to assist you and your family with the new permits and I am really glad that they accepted your daughter's permit although she is over 18 years old. Alfa Immigration Team
I would like to thank you for all the cooperation you have provided us since last month. We really appreciate your services and very pleased to have worked along with you. Thank you again for being so kind as you have helped ease the process of our relocation.
Thanks so much for all the help through this process. Also wanted to say thanks again for the call this morning – really saved me a lot of time and it's fantastic this went through so quickly.