Environmental Sustainability
Alfa's environmental strategy is central in the work towards our vision to provide sustainable mobility services. Alfa is the largest Nordic provider of mobility and assignment services for Private, Corporate and Industry Partners.
Pioneering Sustainable Global Mobility
Alfa Mobility is driven by a powerful vision: to pioneer sustainable global mobility solutions for individuals and businesses alike. Rooted in a strong set of core value – transparency, value addition, and genuine care for customers, people, and the planet – our commitment to fostering well-being and sustainability is exemplified through our alignment with the UN Global Compact principles since 2014. This commitment extends to our aspirations of contributing to the UN Global Goals, serving as a cornerstone of our overarching sustainability strategy.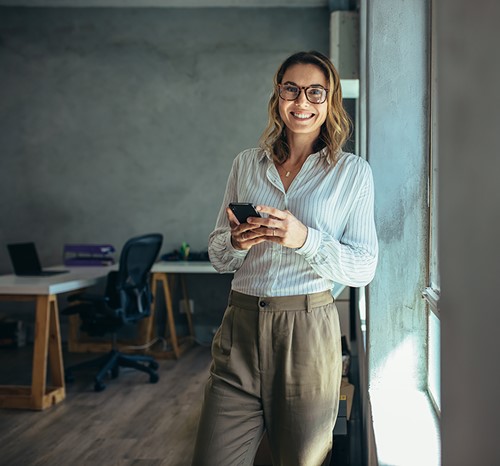 Environmental stewardship
Alfa's commitment to environmental stewardship is deeply rooted in our longstanding ISO 14001 certification, a testament to our unwavering dedication since its initial attainment in 2005. Our recent re-certification, achieved without any non-conformities, underscores the rigor of our efforts. This comprehensive approach to environmental management encompasses: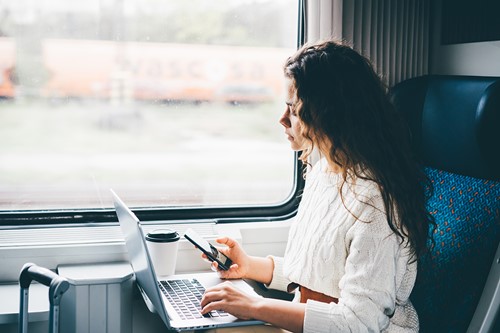 Holistic Environmental Management
Annual internal environmental audits, accompanied by robust action plans to drive continual improvement.
Thorough external audits, spanning all organisational tiers, from team leads to the Group Leadership Team.
Wide-ranging dissemination of environmental objectives throughout the organisation.
Systematic training initiatives designed to empower and inform our staff.
Integration of environmentally focused initiatives and policies into our comprehensive onboarding programs.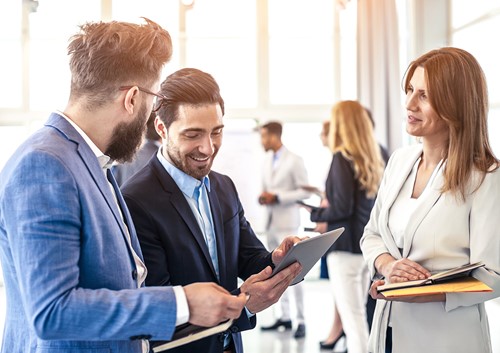 Ecovadis Silver rating & Supplier Risk Assessment
Our commitment to sustainability was further validated in 2023 by our Ecovadis Silver sustainability rating, a symbol of our enduring dedication to responsible business practices. Alfa's international moving operations and management in general are certified by the most up to date industry standard FIDI FAIM in all four of our Nordic countries.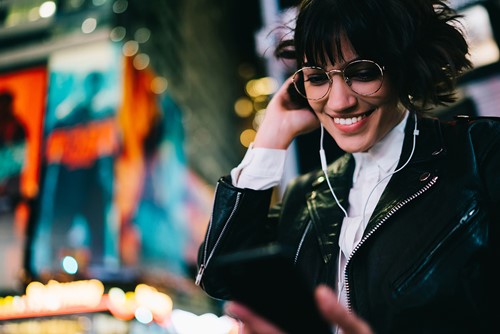 Environmental Well-Being Initiatives
Our commitment to environmental well-being is evident in our systematic approach to enhancing sustainability. We've invested in state-of-the-art, eco-friendly storage facilities in Sweden and Denmark and has recently transitioned to a carbon-neutral office building in Finland. In line with our green trajectory, we're ramping up investments in solar panels for our facilities and embracing electric vehicles as part of our fleet.
Additionally, we've introduced biodiverse flower beds to enhance local ecosystems, embodying our commitment to nurturing nature. Internally, our adoption of digital tools enhances operational efficiency and significantly reduces the need for work-related travel, underscoring our dedication to minimising our carbon footprint. In 2022 our Swedish operations carbon offset at total of 299 tons CO2 emitted from air freight shipments.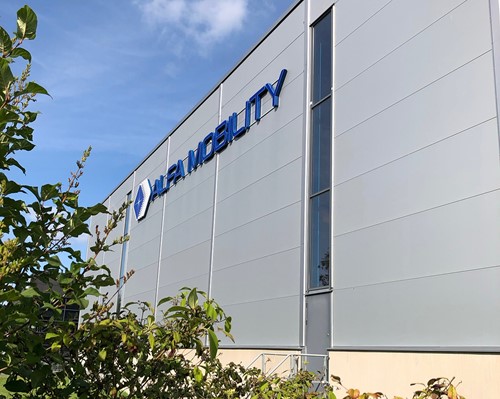 Integrating Environmental Consciousness
In the realm of client employee relocations, environmental consciousness is seamlessly woven into our welcome information materials. Furthermore, our consultants actively engage with relocating employees, offering valuable insights on waste sorting, second-hand shopping, bike usage, food waste reduction apps, and more.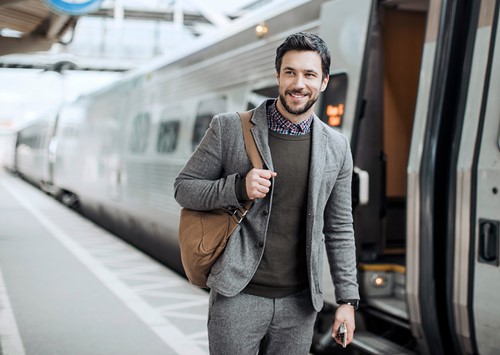 Focus on Employee Sustainability
We work with social sustainability and follow the Alfa Mobility code of conduct regarding health, safety and wellbeing, diversity, equity, and inclusion (Alfa DE&I group), employee participation and development. We have implemented learning management system Learnster which is used for sustainability training and onboarding of all new and existing employees. Alfa's focus on employee well-being and sustainability is underscored by a range of initiatives, including flexible work-from-home policies, fruit baskets for staff, and company-sponsored sports subscriptions, collectively fostering a culture of holistic wellness.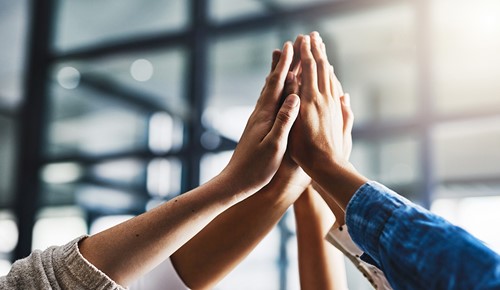 Commitment to Quality & Diversity
Finally, corporate governance is integral part of Alfa company culture and organisation. Alfa's quality and procurement departments co-operate actively with our suppliers to improve their performance and increase sustainability awareness in the supply chain. Our Group Leadership Team (GLT) and our business managers operate according to policies and procedures outlined in our management systems. Gender equality and cultural diversity can be seen in all levels of Alfa's organisation even the GLT representation is 50% female and 50% male.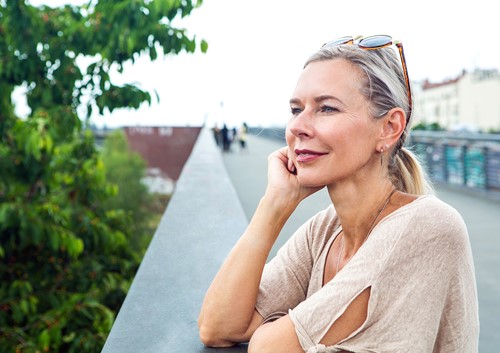 Toward a Greener Future
As we look toward the future, our vision remains steadfast. We are resolute in maintaining our ISO 14001 certification, a cornerstone of our environmental commitment. To address the pressing challenge of greenhouse gas emissions, our ambition is to reduce our GHG-emissions in line with the Paris agreement. Engaging our staff even further in environmental initiatives is a key aspect of our evolving strategy, reflecting our belief in the power of collective action.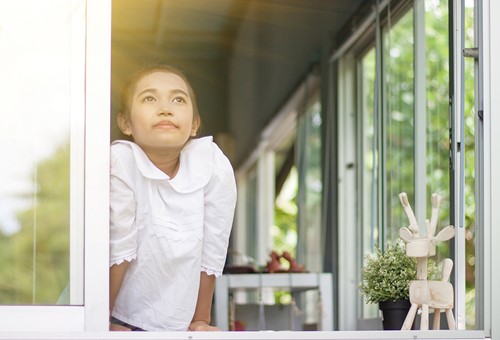 My relocation to Denmark went perfect. The entire Alfa team has made almost the impossible to meet my needs and expectations. All of the personnel are nice and always helped me promptly and with a smile. /Martin
I'm really impressed with the help I got from the team, helping me to get the documents for my residence permit to get all other documents done at the time we arrived in Finland. We couldn't have done it without Alfa! /Sergio
My Immigration Consultant went above and beyond with the application process, which led to an immediate approval of my permanent residency. I am so grateful. /Jennifer
Our Destination Consultant made an excellent work before our arrival in Sweden and after we were installed. She understood perfectly our needs for an accommodation and she found quickly the place where we are now. /Jérome
We received excellent service from Alfa for all aspects of our relocation. We are very grateful for their assistance with booking appointments in Finland. Huge thank you to Alfa for professional handling our case. /Emelie
I am very satisfied with my experience with Alfa. My contact person was incredibly supportive during my move. She carefully listened to my needs and organized the search accordingly in order to find the best suitable accommodation. Great experience overall. Thank you! /Tomas
For all steps of the process, Alfa exceeded my expectations. My consultants were extremely responsive and helpful, and they contributed to making my move so smooth. I am so grateful. /Rachel